My TBR is HUGE! And I'm sure I'm not the only one. So there are genuinely at least 50 books that fall into this category but I have narrowed it down to these 5.
My reading is probably going to take a hit in the next month or so because I'm starting University and I will more than likely have A LOT of work to do. So this list is what I want to have done but I may not finish it.
As always:
Top 5 Wednesday is a tag and challenge group hosted and created by Lainey over at Ginger Reads Lainey on youtube and Sam from Thoughsontomes on youtube (Below is the link to Laineys youtube channel and the official Goodreads group)
https://www.youtube.com/user/gingerreadslainey
https://www.youtube.com/user/ThoughtsOnTomes
https://www.goodreads.com/group/show/118368-top-5-wednesday
< Lainey
< Sam
This weeks topic is:
Top 5 books I want to finish by the end of 2016!
Book 1:
City of Heavenly Fire by Cassandra Clare
I have read all the installments in The Mortal Instruments series beside this one…ITS JUST SO BIG! I do have my issues with a few characters and things in this series but that by no means makes me hate this series. Im a sucker for urban fantasy and I love anything that has vampires in it. So yes I would LOVE to finally conclude this series by finishing this book by the end of the year.
Book 2:
The Desert Spear by Peter V Brett
You may have seen by review of the first book in this series, The Painted Man. One of my closest friends Rachael recommended this series to me, and even though I have only read book one I LOVE IT! So this book is very high on my TBR and Im sure I will have it finished by the end of the year because I simply cannot wait to read it.
P.s check out my spoiler free review of the first book
The Painted Man: Rave and Review
Book 3:
The Raven Boys by Maggie Stiefvater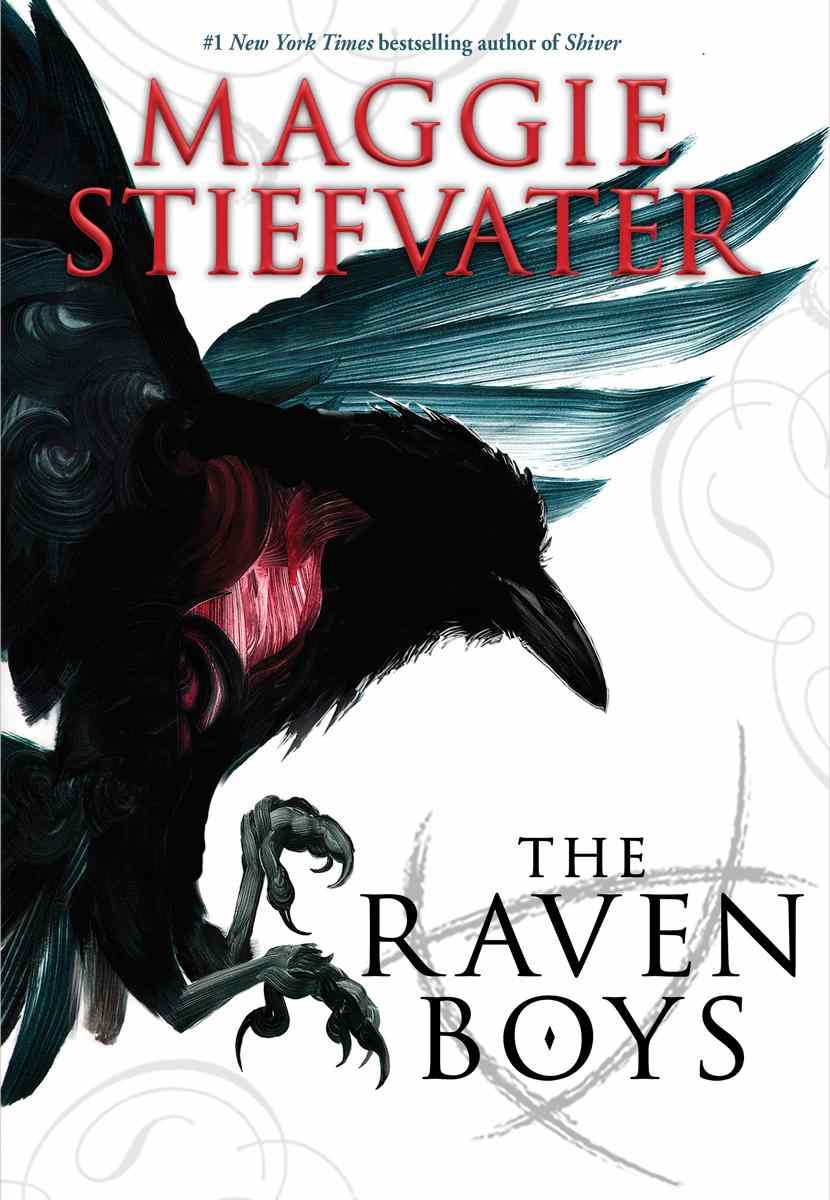 This book has gotten so much hype all throughout the book community and I just need to know WHY! Unlike some people, the amount of hype surrounded a book doesn't affect my opinion of it, I just disappear into the book and if I like the story I do and that's me. Saying that however, I have read spoiler free reviews of this book and im 90% sure I'll like it.
Book 4:
Fool's Assassin by Robin Hobb
I had been recommended this book/ series about 3 years ago, before I had even heard of booktube and book blogging, but everyone seems to love it. I don't actually own this book yet but I plan on getting it and starting it ASAP. This book definitely seems right up my ally so I cannot wait to get it started.
Book 5:
A Court of Mist and Fury by Sarah J Maas
I am ashamed to admit I haven't read this yet, but I feel like I have a semi decent reason for it. I read A Court of Thorns and Roses ages ago and i only remember bits and pieces of the story, so before I read ACOMAF i want to reread ACOTAR to refresh my memory of the story. So this is one I need to get done ASAP because its killing me that I haven't read it yet and I've heard it is a retelling of Hades and Persephone, which just makes me want to read it that much more!
So these are all the books I really, REALLY want to have finished by the end of 2016 and Im aiming to get at least 3/5 done before Christmas so hopefully i'll get these done.
Are there any books on your shelves you want finished ASAP or at least before the end of the year? Let me know because I need a few more book recommendations.
Happy reading,
Lish x
Come say Hi on social media!
Twitter: @LishWells19
Instagram: @alishas_words
Tumblr: @Alishas-words-of-wonder
Snapchat: lishaa_wells97
LINKS TO THE BOOKS:
http://www.bookdepository.com/The-Mortal-Instruments-6-City-of-Heavenly-Fire-Cassandr-Clare/9781406355819?ref=grid-view
http://www.bookdepository.com/The-Desert-Spear-Peter-V-Brett/9780007492558?ref=grid-view
http://www.bookdepository.com/The-Raven-Boys-Maggie-Stiefvater/9781407134611?ref=grid-view
http://www.bookdepository.com/Fools-Assassin-Robin-Hobb/9780007444205?ref=grid-view
http://www.bookdepository.com/Court-of-Mist-and-Fury-Sarah-J-Maas/9781408857885?ref=grid-view