BOOOOOOKS!

Im generally quite good when it comes to spacing out my book buying as I tend to keep my TBR kinda small. However this month I had been doing a lot of travelling and so also a lot of reading.
At the end of August I went on a Royal Caribbean cruise to Norway, and before I'd ever left I knew I had to get a book to enjoy on the plane and Cruise. Hence the first book was purchased for September:
Book 1:
The Desert Spear – Peter V Brett
Summary:
WARNING BOOK 2 IN A SERIES!
The sun is setting on humanity. The night now belongs to voracious demons that prey upon a dwindling population forced to cower behind half-forgotten symbols of power.
Legends tell of a Deliverer: a general who once bound all mankind into a single force that
defeated the demons. But is the return of the Deliverer just another myth? Perhaps not.
Out of the desert rides Ahmann Jardir, who has forged the desert tribes into a demon-killing army. He has proclaimed himself Shar'Dama Ka, the Deliverer, and he carries ancient weapons–a spear and a crown–that give credence to his claim.
I adore this series and i was just DYING to get book two! Check out my review for book 1
The Painted Man: Rave and Review
Book 2:
Empire of Storms – Sarah J Maas
Summary:
WARNING BOOK 5 IN A SERIES
The long path to the throne has only just begun for Aelin Galathynius. Loyalties have been broken and bought, friends have been lost and gained, and those who possess magic find themselves at odds with those don't.
As the kingdoms of Erilea fracture around her, enemies must become allies if Aelin is to keep those she loves from falling to the dark forces poised to claim her world. With war looming on all horizons, the only chance for salvation lies in a desperate quest that may mark the end of everything Aelin holds dear.
Aelin's journey from assassin to queen has entranced millions across the globe, and this fifth installment will leave fans breathless. Will Aelin succeed in keeping her world from splintering, or will it all come crashing down?
THIS SERIES IS KILLING ME AND I LOVE IT SO MUCH! Stay tuned for my review of Empire of Storms because I am SO excited to write it!
Book 3:
Slade House – David Mitchell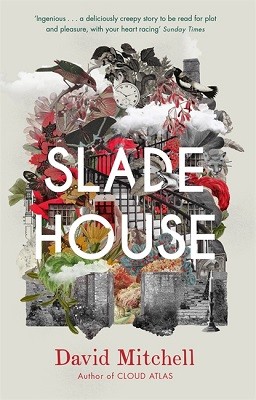 Summary:
Down the road from a working-class British pub, along the brick wall of a narrow alley, if the conditions are exactly right, you'll find the entrance to Slade House. A stranger will greet you by name and invite you inside. At first, you won't want to leave. Later, you'll find that you can't. Every nine years, the house's residents—an odd brother and sister—extend a unique invitation to someone who's different or lonely: a precocious teenager, a recently divorced policeman, a shy college student. But what really goes on inside Slade House? For those who find out, it's already too late. . . .
I bought this because I watch way to much Jen Campbell on youtube and she had recently been talking about this book and so…I bought it. The usual really.
Check out Jen's books and her youtube page!
http://www.jen-campbell.co.uk/
http://www.youtube.com/jenvcampbell
Book 4:
The Buried Giant – Kazuo Ishiguro
Summary:
The Buried Giant begins as a couple set off across a troubled land of mist and rain in the hope of finding a son they have not seen in years.
Sometimes savage, often intensely moving, Kazuo Ishiguro's first novel in nearly a decade is about lost memories, love, revenge, and war.
Again this purchase is totally at the fault of Jen Campbell AGAIN!
Book 5:
A Torch against the night – Sabaa Tahir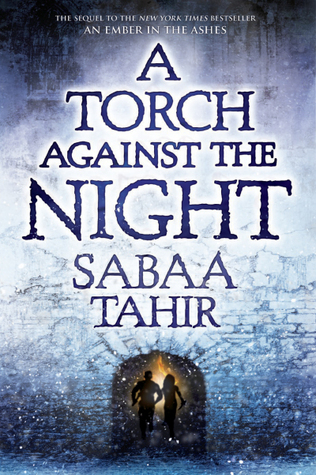 So for this book Im not actually going to post the summary because…I haven't read and Ember in the Ashes yet and I will not spoil myself.
However I will say that this series has gotten so much hype and I am very excited to delve into it.
I won this book on a twitter giveaway and I just couldn't believe it!!!
Book 6:
Fool's Quest – Robin Hobb
Again I know this is probably very annoying but I havent read the previous books in this series and so I am not going to put up the summary in an attempt to not spoil myself.
I have heard nothing but amazing things about Robin Hobb and apparently this series and the companion series are just outstanding. So I am very very excited to get into this, however I think this may be a second book in the series or even further down the line, so if you know where to start with Robin Hobbs books could you let me know in the comments? Please!
And that, my lovely little bookish friends are all the books I have book recently and its only 12 days into September. Im starting University in 8 days so ill probably have to buy MILLIONS off books for my course!
Im studying Speech and Language Therapy and if you find that interesting out would like to see the books I need for University, let me know and I'll do another haul!
I hope you have all had an amazing week and let me know what your reading at the minute? Anything good??
Dont forget to check out my current giveaway! 500 followers and Giveaway!
Happy reading,
Lish x
Come say Hi on social media if you want!
Twitter – @Lishwells19
Tumblr- @Alishas-words-of-wonder
Instagram – @Alishas_words
Bloglovin – https://www.bloglovin.com/@alishalaurenwells